Composite Science Lab
The Composite Lab is an environment for students to develop the spirit of inquiry and scientific temper. The room is large, well-ventilated, has gas and water supplies, sufficient storage, and worktops. The furniture is both fixed and flexible. The lab is equipped with display and working models, specimens, charts, and requirements to conduct experiments.
A trained science teacher ensures that there is optimum use of the lab to help students transfer their knowledge and understanding to real-life situations via research, experiments and measurements. The welfare of the students and staff is of utmost priority as the lab complies with all health and safety regulations, and displays the lab rules.

Computer Lab
The Computer Lab is a technological haven for students to become digital citizens by exploring, connecting, coding and creating while using the World Wide Web. The room is spacious, airy, properly lit and has sturdy furniture, in order to accommodate a full class at one time.
A sufficient number of high-quality computers are installed with the latest version software to facilitate schoolwork, research and other activities. A trained computer teacher assists the students during the class.
A well equipped tools and machines
A skilled science teacher to teach and make science experiments fun
A well trained assistant to take care of the labs and the students while experimenting

Math Lab
The Math Lab is a magical land for students and teachers to explore the subject of mathematics. The student is assured of an immersive experience – from the protractor imprinted on the threshold, to the puzzles and games painted over the flooring, and to the mathematical displays on the walls. Math is not relegated only to the notebooks, so the Math kits, Manipulatives, and multiple math game sets will pique their interest. Students discover mathematics through doing, so the Math Lab activities engage students of varying mathematical proficiencies by helping them to visualize, manipulate, reason, and observe patterns.
A well equipped tools and machines
A skilled science teacher to teach and make science experiments fun
A well trained assistant to take care of the labs and the students while experimenting
A glimpse of our labs in action
Our skill development courses bridge the gap between curiosity and action, empowering our young learners with the ability to follow their passions. A wide variety of holistic hobby classes are offered to our students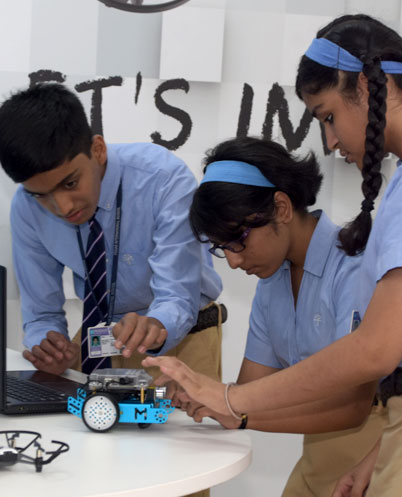 Theatre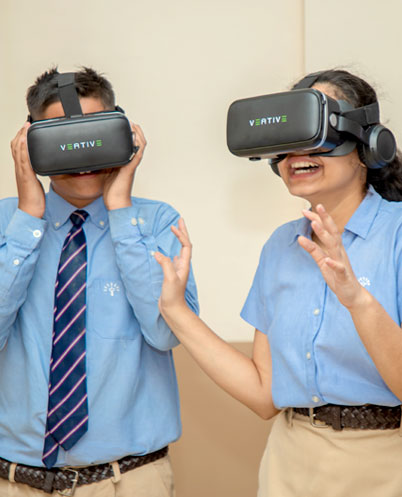 Theatre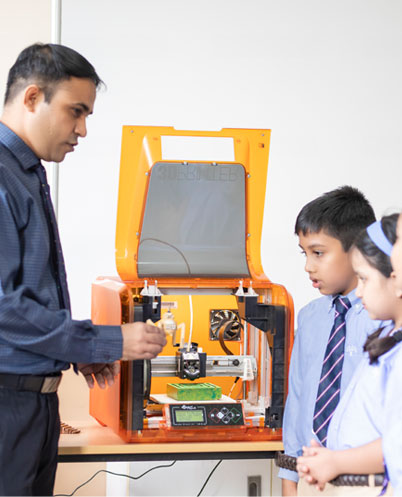 Theatre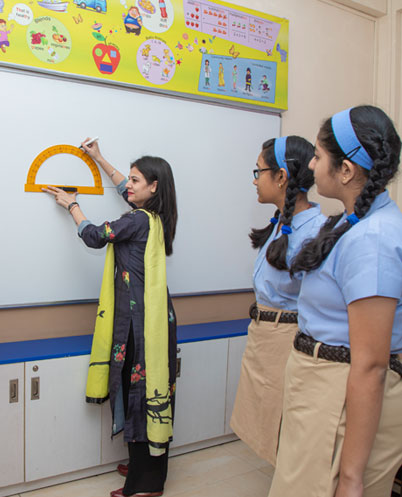 Theatre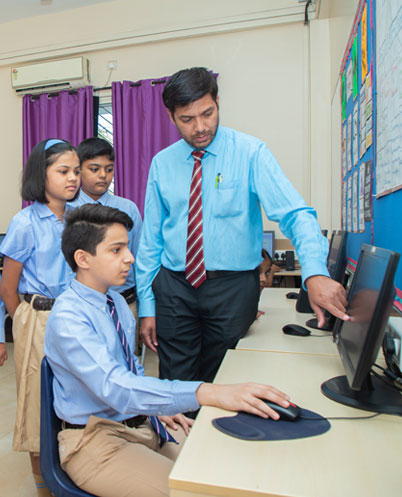 Theatre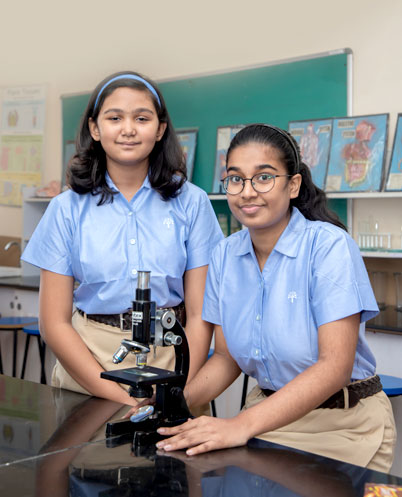 Theatre